Una
Celebrates
20th
Anniversary
Members and Partners were among over 170 delegates who attended the 20th annual Una Alliance conference on 16th November at The Belfry.
Hosted by Una's Executive Chairman, Tim Ryan, delegates were 'entertained' by short videos from the 13 members showcasing their businesses before keynote speaker Paul McGee aka 'The Sumo Guy' took to the stage to inspire and motivate the audience with his engaging and thought provoking presentation about 'Change & Resilience'.
Back by popular demand members enjoyed a 'Speed Dating' session with our partner insurers and breakout sessions included 'Current Issues & Future Trends in Claims' with Zurich Insurance and 'How to Harness the Power of Social Media & Digital Marketing' presented by expert Mark Brill.
The afternoon saw Nick Hobbs and David Martin from insurer partner Allianz looking back at how the industry has changed over the last 20 years with some nostalgic slides and memories and a vision of how tomorrow may look.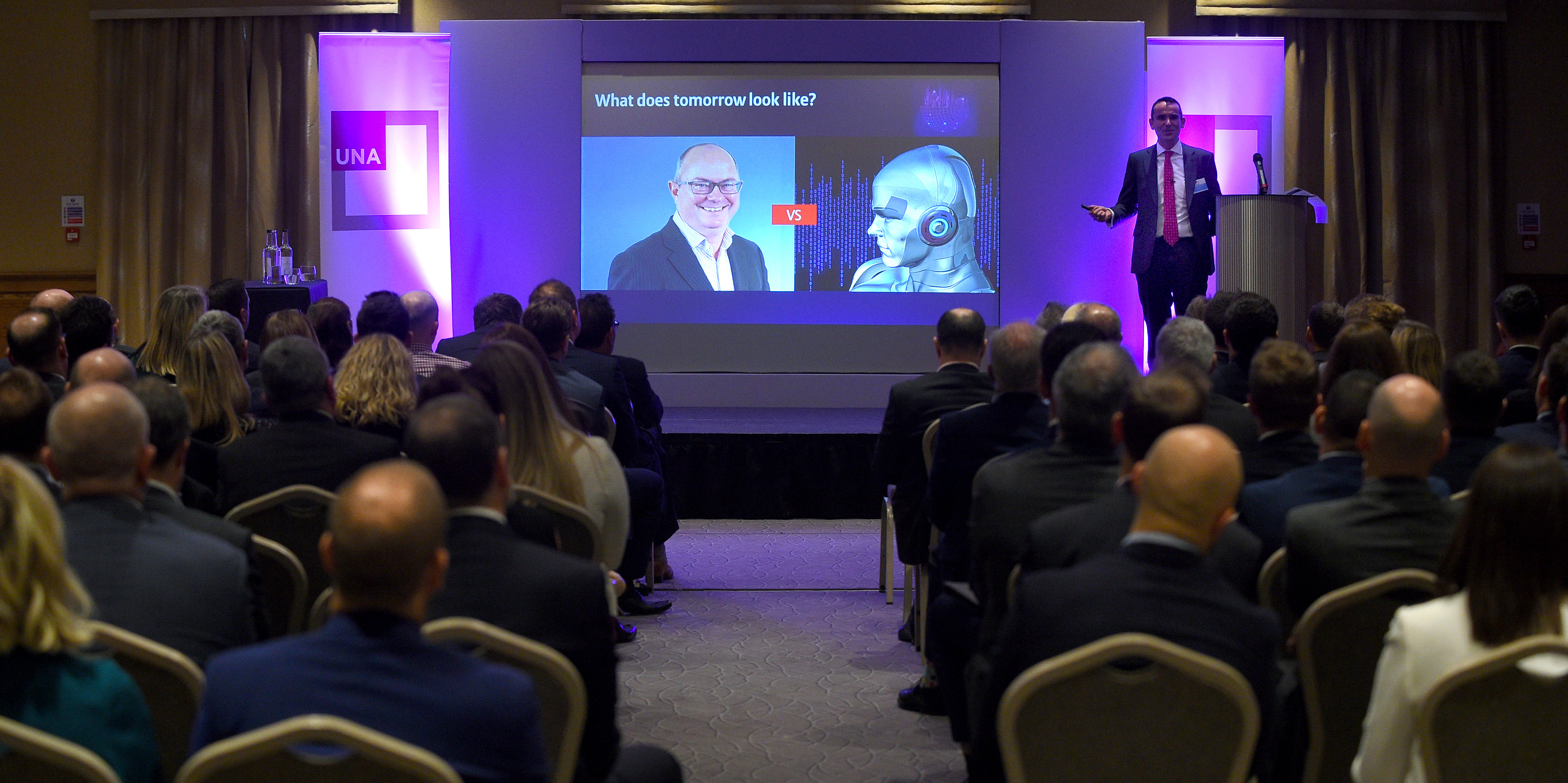 Allianz Director David Martin looking to the future!
This year's Una Achievement Awards sponsored by Chubb were presented to our winners by Olympic gold medallist and adventurer James Cracknell who also closed the day with his own amazing and inspirational story of achievement.  This year, we had 2 different awards.  Firstly, the Newcomer of the Year Award, open to those employees with less than 2 years Insurance Industry experience, and secondly, the overall Achievement Award.  Both went to employees of Sutton Winson, so many congratulations!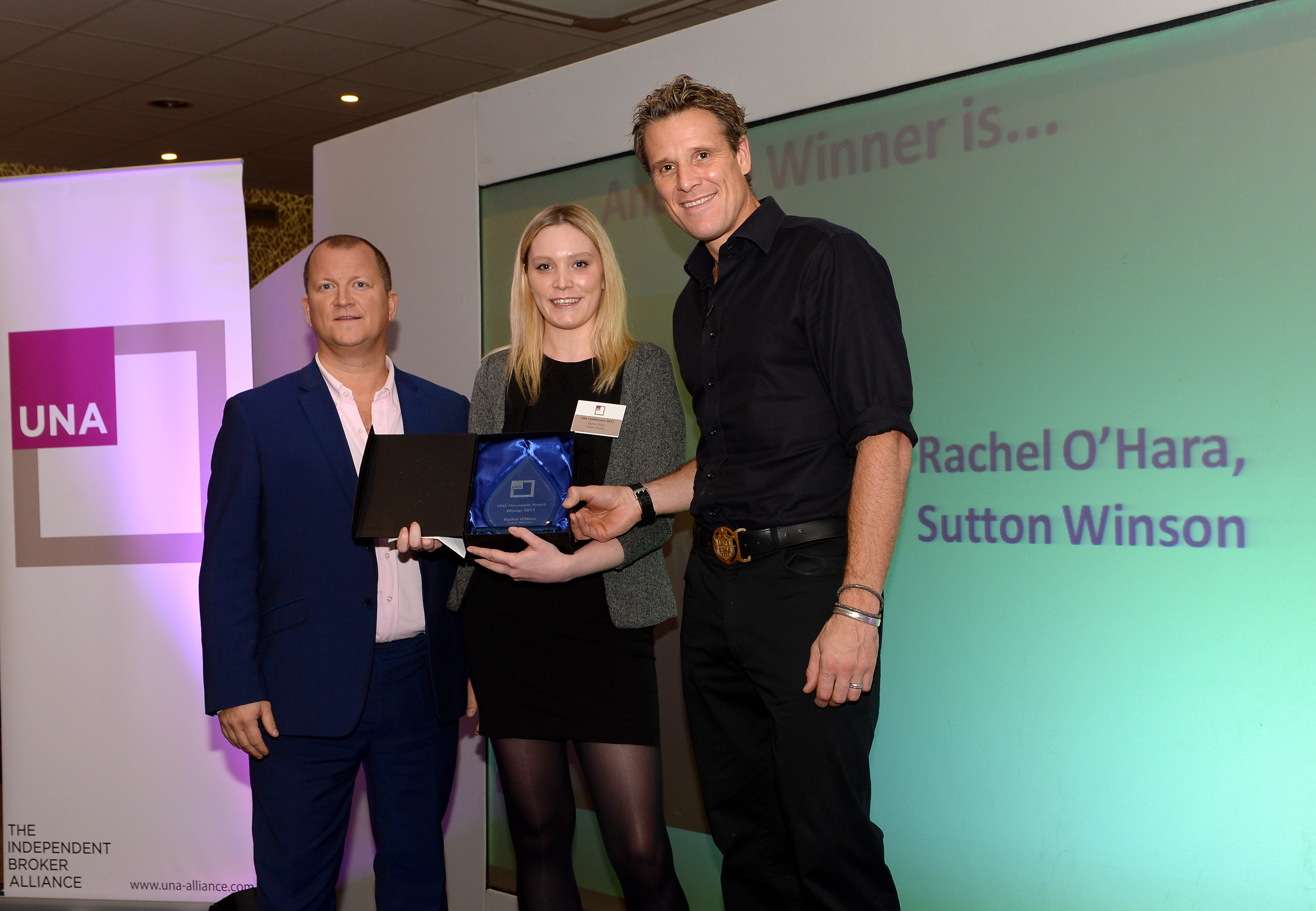 Winner Rachel O'Hara from Sutton Winson being presented with her Una Newcomer Award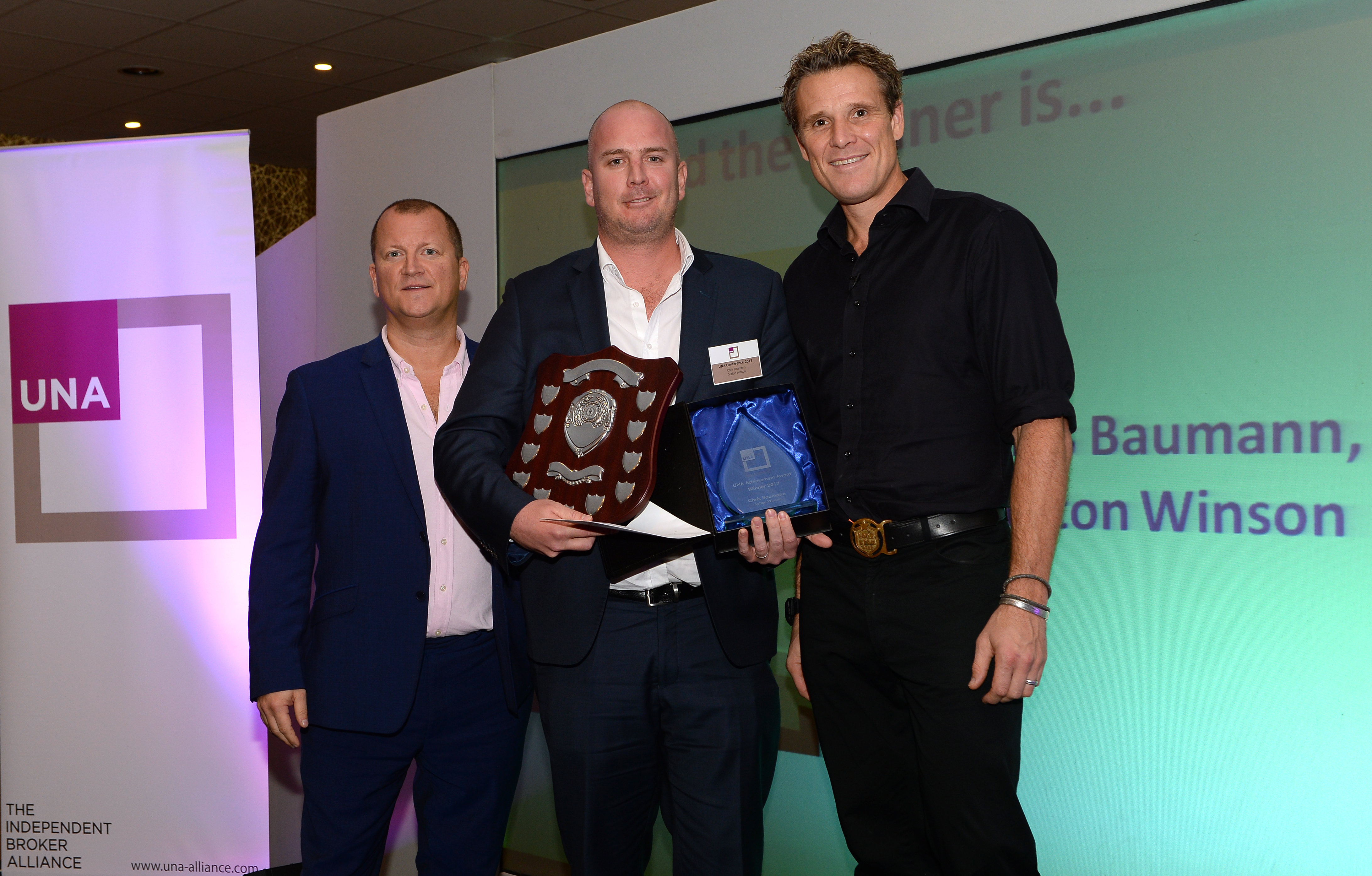 Winner Chris Baumann from Sutton Winson being presented with his Una Achievement Award
The conference was followed by a champagne reception and dinner including table magician 'Magic Matt' who kept guests both entertained and astonished us with his 'pick pocket' skills during the evening and made a great end to another successful and enjoyable Una Conference to mark their 20th Anniversary.